Coming Out Stories

Fortunately, I have always been grateful that I never struggled with having love for myself while growing up. I had a very supportive family and a large circle of friends growing up. But I wasn't honest to my family about a part of myself that I kept hidden away. I understood that my parents sacrificed a lot by coming to the States and did their best to provide me with everything I needed to live the American Dream. As far as I can remember, I never wanted to disappoint my parents and bring shame to my family. I always feared that they would no longer have love for me and abandoned me if they found out that I was gay. For over 30 years, I kept a big part of myself from my family. Over time, I came out to my friends and coworkers but never thought I would ever take that journey with my parents. This past April, I did the hardest thing I have ever done and never imagined that I would... I came out to my parents. There was a lot of tears, sadness, anger and more emotions than I can put into words. My parents were disappointed in me and felt immense shame. They want me to make the "right" choice even thought I have explained multiple times that it's not a choice. I am still taking this journey and figuring things out but I did realize something after I came out... My life wasn't over. I didn't die. My parents still don't understand and still try to "reason" with me but I know they still love me. Coming out was worth it. From that moment I came out, a huge weight was lifted off my shoulders. I don't know what the future holds for me but I am thankful for Ben Campbell and all of my friends for supporting me. I learned that coming out is a personal decision that one must make but I hope my story inspires someone. Perhaps next year, I can share the next chapter of my journey. Happy National Coming Out Day!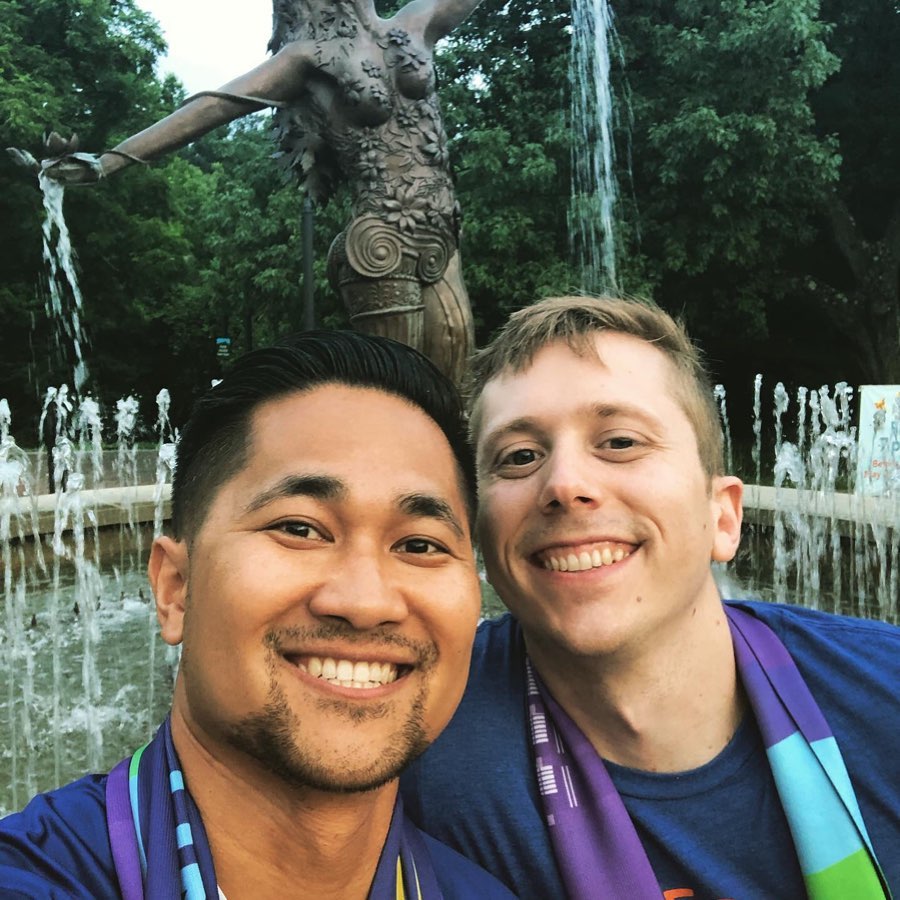 Growing up Catholic and living in an Asian family in Hawaii was scary for me growing up. I didn't know how I would live out a good and true Catholic life if I would eventually end up with someone of the same sex.

I was scared my family would disown me due to Catholic belief and Filipino traditional and machismo issues. Hawaii is also a very unforgiving place for effeminate men. It's either you fight or lose. I chose to blend in... but eventually I could not suppress who I was and I told my best friend Marietta. She supported me and loved me no matter what, obviously happy that we had similar dispositions toward men. This was the beginning.

Eventually I came out to my Parents, to my relief they were accepting and loving of the news. This not only helped in communication but also helped me mentally to ensure I would never have to hide who I really am to my parents. At the same time Don't Ask Dont Tell was repealed; this helped exponentially to allow for me to live my full life out and proud without the threat of being fired from the Army.

My final hurdle, which I have tried all my life to reconcile my disposition to men... being Catholic. Knowing and learning so much of the RCC helped me understand the reasonings of why LGB people are unable to get married. I had to make the hard decision to leave the faith I knew all my life. I always strive to be a truer and authentic person to everyone and to myself. Leaving my Faith was the final hurdle I needed to go past in order for me to fully accept myself and have true mental clarity and health. Self-denial, self-hate, religious reasons for why I should be alone ate at me to the core. I will never allow for any of my children to be subject to such mental abuse.
My life is care-free, colorful, amazing, and I have so many good friends who accept me and love me for who I am. Being gay is a gift. Being different is a gift. Just how you choose to use the gift says something about you.
When people laugh or make fun or have angry fits about you being happy, forget them. Be yourself and always put yourself first.
Happy National Coming Out Day!
Keep coming out! Keep encouraging others to accept themselves. Never be ashamed of who you are! You belong to a large and strong community. More Visibility leads to less bigotry and more love and acceptance.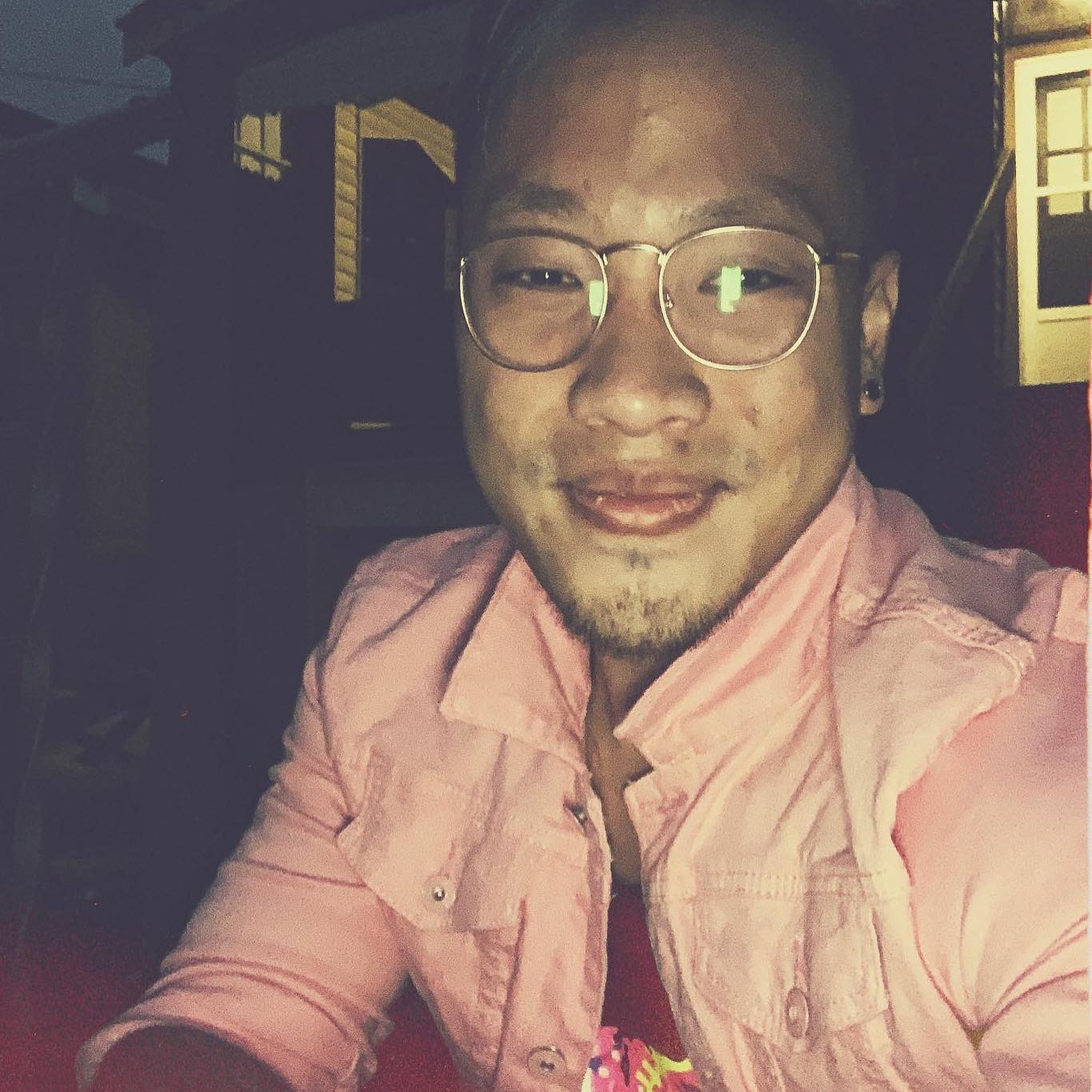 I remember sitting at work at Walgreens 3 years ago writing in my notes app "So it's not something I am nearly close to being comfortable with, but it's National Coming Out Day. I wanted to come out to you..." 3 years later and I have done so much healing and have been filled with a peace and self confidence that I can't explain. I am forever grateful to my people, the village that helps me, builds me up, encourages me, challenges me, strengthens me, celebrates with me, mourn with me, (tells me how muscular I am), and walks with me on this adventure of life through this universe. The people that I have met the past 3 years in the LGBTQ+ community are some of the most amazing moments of my journey so far. I appreciate and love those of you that don't see eye to eye with me. You are still a part of my journey and I have learned and gained so much from your presence in my life. I am never where I need to be. Always striving to improve, be better, learn from my mistakes and flaws, never content with standing still. If there is anything I'd tell those of you still trying to make sense of the world you are in, the feelings you might have that you don't understand, it does honestly get better. Remember to be kind to yourself above everything else. It's a process and journey that should be taken with mindfulness and peace. But just know that on the other side of things, you might find that you are a better version of yourself. You are such a strong person. There are so many people in your circle that would go to the ends of this universe and back for you. Be kind to yourself. You are trying and doing such a dope ass job. I love you my friends. Thank you again for being such dope people. 

Coming out is a process. And yes, it is still as necessary as it was 20+ years ago when I first came out to myself, my family, and friends. 
I still have to come out every time I meet a new person when they asked me about my weekend. It is becoming easier. But it isn't always true for people I know. Here in the USA or those I know globally. Some are still fearful of their livelihood. Their jobs. Their safety. 
So, I will come out again today for those who are not as lucky as I am for having a supportive husband, family, and friends. 
It is through coming out that education happens. It's becoming easier because I have more allies. I have more allies because more people are aware of what being an LGBTQ+ means and is. It is through coming out that people are are more educated about me... about us. 
Want to share your coming out story with NAAAP Pride?
Please send your headshot and story to PrideTalk@naaap.org.
Recent Pride Talk Live
Happy Pride!
Check out our first ever Pride Talk Live, Still Rising. We presented a brief history of the modern LGBTQ rights movement and shared what Pride means to all of us.
NOTE: We had some audio issues for the first 5 minutes. The video link should start at the 5-minute mark. 
Our Mission

Empower, educate, engage, and celebrate the Asian American LGBTQ+ professional community.
NAAAP Pride is a national program by The National Association of Asian American Professionals. It is here to empower, educate, engage, and celebrate the Asian American LGBTQ+ professional community and its allies by providing education, promoting visibility, and developing current and future LGBTQ+ leaders. We will provide resources and support for those in all stages of the coming out process and for those creating safe and affirming work and learning spaces where Asian American LGBTQ+ students and employees can live, work, and study safely, openly, and genuinely.
Our Objectives
Educating our members and associated individuals about the Asian American LGBTQ+ community.

Promoting visibility and offering support from NAAAP to members, engage allies, and corporations including their HR and Diversity and Inclusion departments.

Identify and celebrate strategic partners, supporters, and advancements within the Asian American LGBTQ+ community.